Saturday, April 26th, 2008
---
8:42 pm
- it's been so long.
so basically it's been a million years since i've written in this thing.


i go to college.
i got a LOT more tattoos.







screw your friend pages. this is tight




i'm thinking about heading to a tattoo shop in lancaster to get some stuff (piercings) done. i heard they do suspension so i might as well check that out. MICRODERMALS here i come!!

current mood:
okay
Sunday, July 29th, 2007
---
6:44 pm
oxycontin is such a disgusting drug, esp when you crush it up & snort it.
snorting an antidepressant just means YOU are retarded.
taking 3 E pills your first time is a death wish.



caleb is a stupid loser.
Friday, December 15th, 2006
---
3:44 pm
- realizations
are hard to accept sometimes.
I'm a fuck-up.
I do mean things & am a bad person in general.
I used to write all my feeling down in this thing, but since chris doesn't ever log in anymore, it's useless.
that's why all my posts are such bullshit.
doesn't he realize that he would learn so much about how I'm feeling if he just took the time or put forth the effort of simply logging in? (as sad as that sounds)
I can't talk about things, so I write them down or keep them locked away inside.
I just need one person to understand me.
I don't like being me, I just have to deal with it.
Sunday, November 12th, 2006
---
1:13 am
so my 18th birthday is in 4 days.
i need to get my life together someday, but for now i'll have the best time of my life.
Sunday, October 9th, 2005
---
8:47 pm
Tuesday, August 23rd, 2005
---
4:43 am
Sunday, August 21st, 2005
---
12:42 am
so i don't know what's going on in my head.
i think i may need to go to some counseling or something because i'm not okay.

i think i'm taking a break from livejournal for awhile.

i don't know what to tell you guys.
don't worry about me.
i'm just....i dont know.


hope all of you guys have a rad vacation away from me.
Tuesday, August 2nd, 2005
---
10:20 pm
attention!




motion city soundtack.




panic! at the disco.




boys night out.




fall out boy.




the starting line.




@ house of blues in mandalay bay on november 1st.



if i don't go i'll shoot myself.



i really miss chris.

current mood:
sick
Saturday, July 30th, 2005
---
2:57 pm


fgts.
join this shit.
c'mon,
look at the 1337 banner.
Thursday, June 23rd, 2005
---
6:19 pm
moving;
friday & saturday so don't expect any updates for a couple of days.




iloveyou.
& i'm scared that once we get down there you'll realize all the opportunities there are.
you can have anyone you want so why would you want me?
insecurityinsecurityinsecurity.
i guess that's all i'm made of.

breathe in deep,
let it out slow.


that was a pointless update.

current mood:
worried
Wednesday, February 16th, 2005
---
10:46 pm
travis_richter

See, this is what you're going to do:
1) click on that link.
2) join.
3) post.
4) promote.
5) do me.



In case you suck at life, Travis Richter is the guitarist for From First to Last..and he basically pwns at everything.

current mood:
sad
Thursday, July 29th, 2004
---
1:44 pm
LOCKED;;;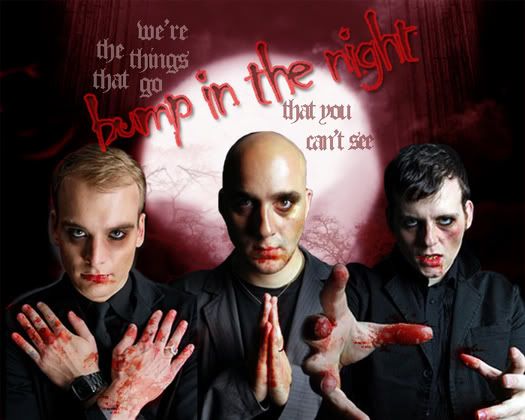 comment to be added, nigs.

current mood:
pessimistic